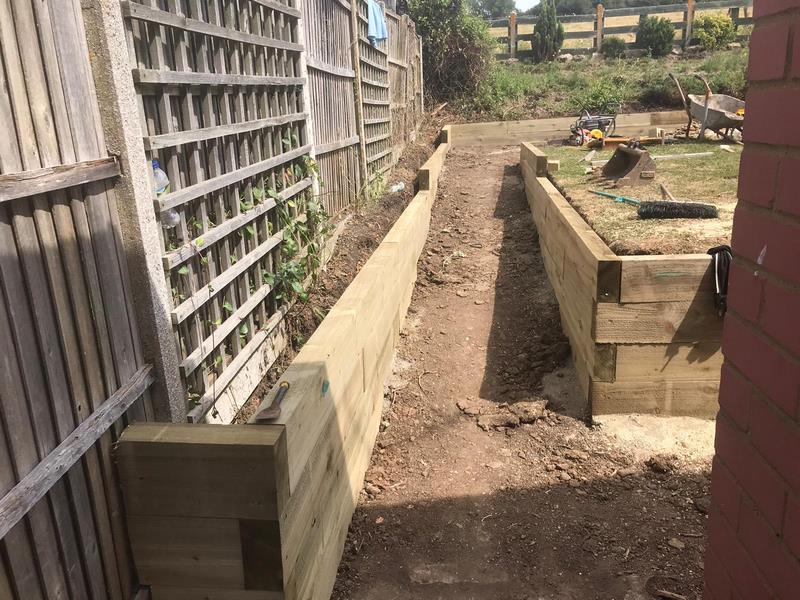 The fence around your garden not only helps to protect you and your neighbour's gardens, but also increases both the appearance and the privacy of your garden. Whether you are looking to replace individual fence panels, or have a brand-new line of fencing installed, Meadow Drives and Patios may be able to help.
Maintaining your fence not only keeps your garden looking great, but it can also help block out noise from neighbouring gardens, as well as preventing any unwanted visitors. If your neighbours have dogs or even small children, you may find that they can make their way into your garden through holes or gaps in the bottom of the fence!
We here at Meadow Drives and Patios employ professional contractors with years of experience installing a range of fencing products for homeowners across Lancashire including Bury, Chester, Wigan, and Blackburn. Fencing is one of our specialities, making us the best choice for your installation, with a range of different materials and designs available to be chosen from to properly match and compliment your property.
We also offer a range of non-wooden fence options, including concrete posts and metal fencing, which do not suffer from the same wear and tear, wobbling, rotting, or additional maintenance that traditional wooden fences often require.
Whether you are looking for a solid partition, trellises, or single post replacements, we can offer a wide range of high-quality and long-lasting fencing products.
Fence Panels
Concrete Posts
Gravel Boards
Garden Gates
Trellis
Metal Fencing
Fencing Installation
Garden Fence Repair Service
No matter what kind of fence you are looking for, contact Meadow Drives and Patios today to speak with a member of our professional team for more information about our range of products and get competitive quotes for your installation work.