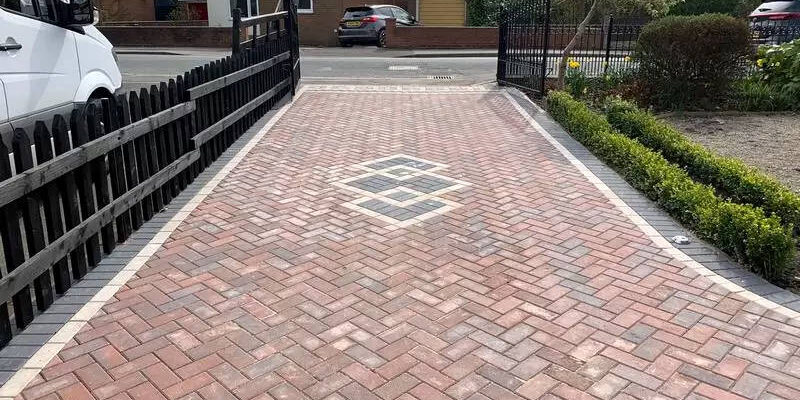 Bury Front Driveway Patterned Block Paving
When you want to make a good impression, block paving is a great option. With this in mind, it's no wonder that a customer in Bury, Lancashire opted for this kind of paving for their driveway. And what a drive it was! The existing outside space was covered in concrete and didn't look very appealing and the customer was keen to transform it as soon as possible with the help of our experienced team.
After an initial consultation, our team got straight to work. Digging up the old surface using diggers and lots of manpower, our team cleared the area in no time at all. A compactor then flattened the ground, ready for the new block paving surface. After the installation, the block paved drive ran from the road, right down the side of the bungalow property as well as along the front under the window area.
Based on the fact the customer wanted to enjoy a brand new beautiful drive, which not only looked fantastic but was also functional too, we most certainly delivered and the customer was overjoyed.