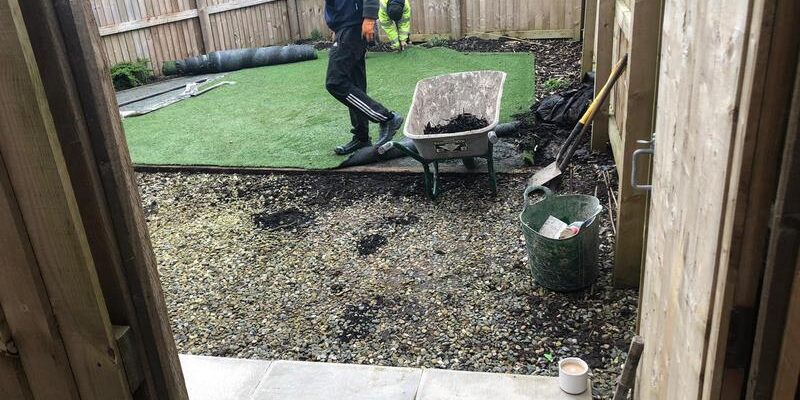 Lancashire Burnley Artificial Grass
A customer in Burnley, Lancashire recently contacted the team at Meadow Drives & Patios to transform their back garden. Our experienced team firstly dug up and disposed of the existing covering before using a compactor to flatten the ground. Hardcore was added to the top of the ground before the garden design was planned out.
In addition to a paved walkway, we installed artificial grass throughout to create a luscious looking, no maintenance solution which can be enjoyed the whole year through. The customer was super happy with the end result and recommended us to their friends and neighbours.