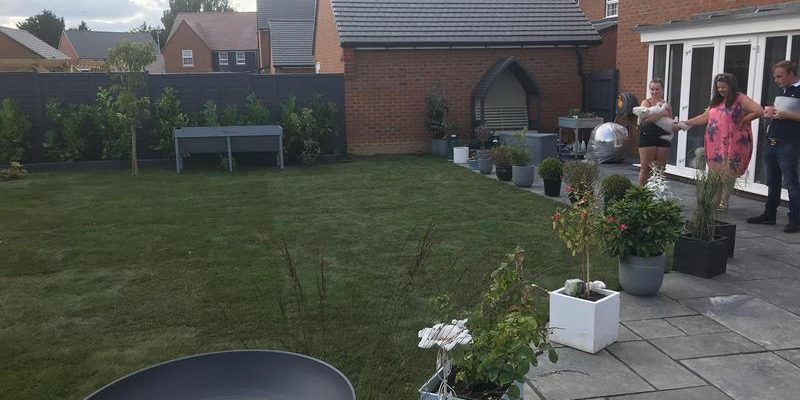 This week, we completed a landscaping project in Lancashire. Our job was to lay new turf in our clients garden and to recondition their patio.
We started off by digging up the old turf. The garden was quite big so it took a few of our expert landscapers to do this. We disposed of the old grass and then levelled off the whole area. Sand was then laid onto the surface. To make the garden look more attractive, we installed wooden sleepers around the garden. We then started rolling out the new turf until it covered the desired area.
Once this was done, we could then concentrated on the patio. Even though it wasn't installed a long time ago, the weather had affected it in many places. Our customers asked us if we could rejuvenate it back to its original state. This is a service we provide in and around Manchester and can do very well.
It was cleaned and restored to look like new. We always use our own machinery, cleaning products and tools when carrying out this service.
Our customers were very pleased with the end results.
If you would like your garden landscaped or your driveway or patio restored back to its original state, then please call or email Meadow Drives & Patios today.