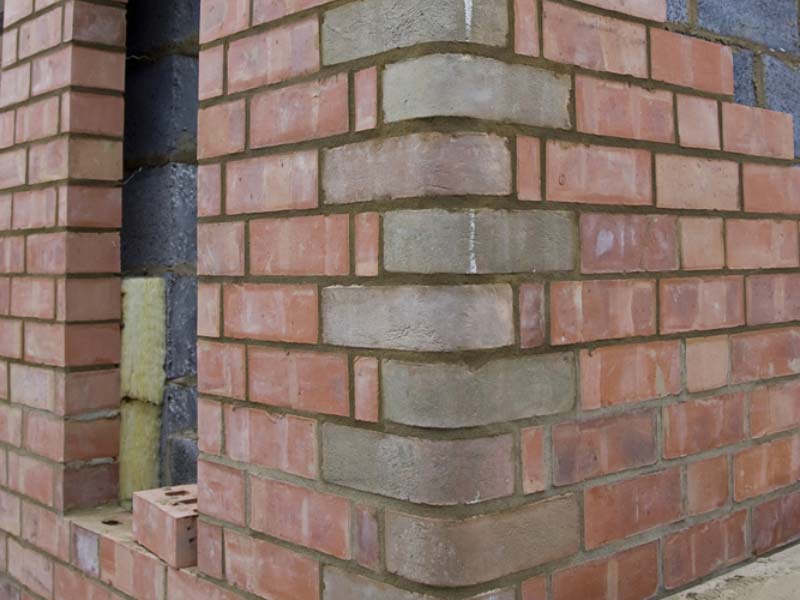 Good Brickwork is one of the most popular and sought-after services that we provide here at Meadow Drives and Patios. We pride ourselves on providing high quality, affordable, and long-lasting brick installations for both our domestic and commercial customers, utilising the expertise of our team of professional and experienced builders and bricklayers. No matter the size or scale of your project, we can help you build any number of brickwork installations for a competitive and affordable rate.
Thanks to the versatility of brickwork, we can offer a wide range of services to our customers; including walls, raised flowerbeds, chimneys, and even full brick structures – as well as offering repairs and refurbishments to pre-existing installations. Whether you need a brand new wall built, old brick mortar repointed, or damaged or missing bricks replaced, we will keep you updated every step of the way so you have the utmost confidence in the progress of our work.
Using high-quality materials, our installations utilise traditional methods that leave our customers with long-lasting and professional-looking work. We employ qualified and experienced bricklayers for all our brickwork, repointing, and blockwork services, and never hire outside contractors to complete our work; meaning that we can ensure a trustworthy and professional installation.
We never ask for an up-front deposit, and every service we provide, from brickwork to patios and even artificial grass, comes with a 5-year guarantee. This ensures that our customers are entirely confident and satisfied with the work we have provided, meeting, and exceeding current building regulations.
We provide our service to homeowners throughout Lancashire, Manchester, and Cheshire. Contact Meadow Drives and Patios to speak with a member of our team today, for more information about our brickwork, repointing, and blockwork services, as well as to receive competitive quotes for all your brickwork projects.