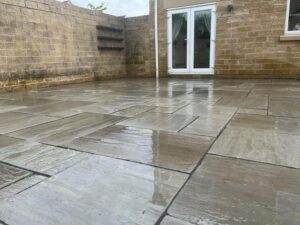 We love working in Accrington and recently have done loads of work on Driveways and Patios, here are a few Patio Enquiries we have recently from Accrington householders:
Accrington Patio Enquiries 
Hi have a large old patio which probably needs to be lifted and either re-laid or new tiles laid. Price for labour only will chose our own materials and supply them in good time. I'm pretty flexible on the start date.
Would love you to quote from your visit today to our Accrington garden. As well as the standard limestone patio slabs, could you please also give me a quote for Porcelain slabs as I have been advised they are harder wearing than the sandstone
I would like a quote for my driveway and patio cleaning, repointing and sealing
I live in Accrington and was wondering if that was within your working radius? I know you do work in Bury and have seen you in Accrington before as you done a friend's driveway a few months ago. If so, we would love if you could quote us for a new driveway, patio and landscaping works in our back garden. Can you tell me what you think about Pocelain Patio slabs as they seem to be popular and look great to me.
If you would like more details regarding the work, please let me know and I'd be happy to send over a rough guide of what we would like.