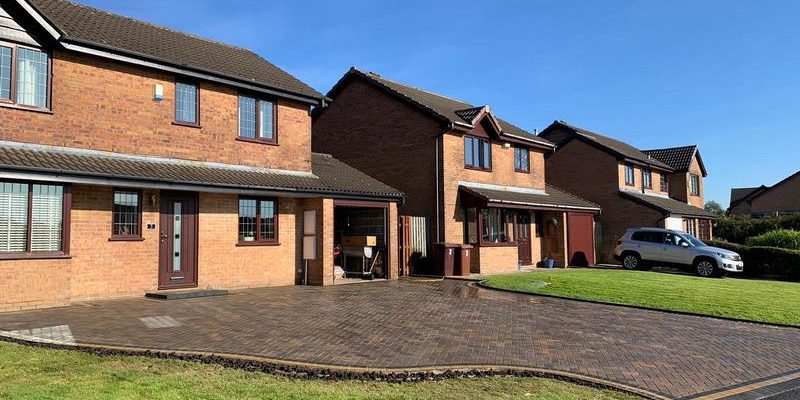 Laying block paving driveways is what we do best. We have been laying these for many years so can offer our expert advice on what would work best for the space you have.
Our clients in Manchester needed us to help them with the overall design of their new driveway. They didnt want a square or rectangular driveway, but a driveway that had a wavy edge to one side. As you can see from the images below, we gave them exactly what they wanted.
They opted to have different coloured block paving in the middle of the driveway with a yellow and dark grey coloured border. The border really made the driveway stand out.
We also built a new door step making it easier to get into the front door. This was built using the same block paving as the driveway. The whole project took a few days to complete. Our clients were extremely happy with their new driveway and couldnt wait to use it.