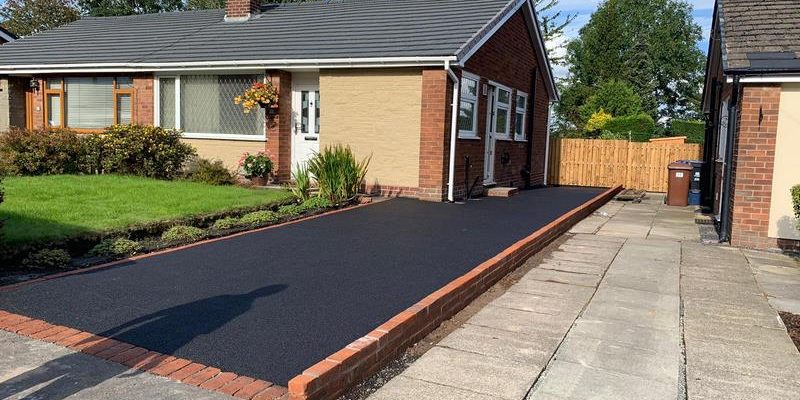 If you have a tarmac driveway that is looking old and tired, then we can rejuvenate it by laying new tarmac on top of it. This is a staight forward service that we offer to our clients in Lancashire and these surrounding areas:
Preston
Glazebury
Manchester
Burnley
Accrington
Blackburn
Nelson
Colne
Ramsbottom
Bury
Bolton
Keighley
Tarmac is a great alternative to block paving. It is very affordable and can be laid on top of many surfaces. It is easy to install and can be laid within a day or two.
This tarmac project only took us a day to complete. All we needed to do was make sure the old driveway was level. We then had the tarmac delivered. Our clients asked us to lay the new tarmac to the front of their property, creating a lovely new driveway and also to the side of the property.
It is amazing how a layer of tarmac can transform an old looking driveway.
If you would like us to come to your property and lay a new tarmac driveway or restore the one you have, then contact us today. We are looking forward to hearing from you.