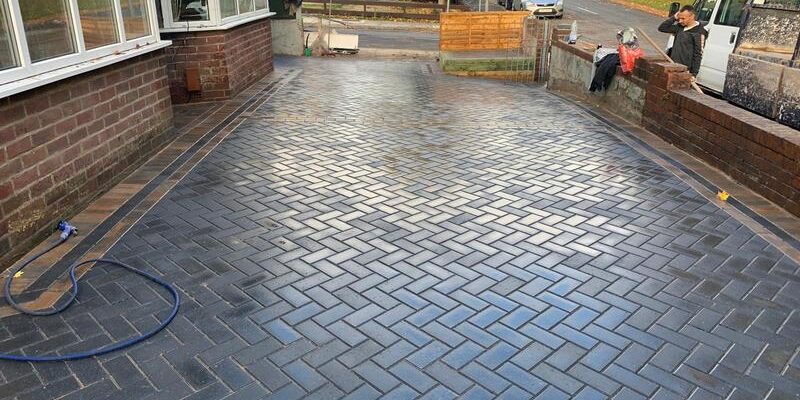 This week, Meadow Drives and Patios completed a large renovation project in Chorley, Lancashire. The customer contacted us to completely transform their front garden and the pathways around their home. We began by removing all of the fencing around the property before cutting down a very large tree in the front garden area as well as a fir tree and other outdoor plants. Next, our trained and experienced hard landscaping experts removed the old surface of the driveway, pathway and outdoor spaces.
After the excavation process there was a large amount of rubble and waste to clear away, which our landscapers worked hard to remove. This meant that the area was completely clear, ready for the transformation.
After the customer had chosen their preferred block paving options, our team added the edge restraints before creating the sub-base, ready for the new block paving driveway.
Next, our landscapers began to lay and screed a layer of sand, before then adding in the block paving into the desired pattern. Here, the customer chose slate coloured bricks for the main parts of the front garden, driveway area and pathways with a lighter sand coloured edging. The vast outdoor space now looks modern and sophisticated and the customer could not be happier with the final result!