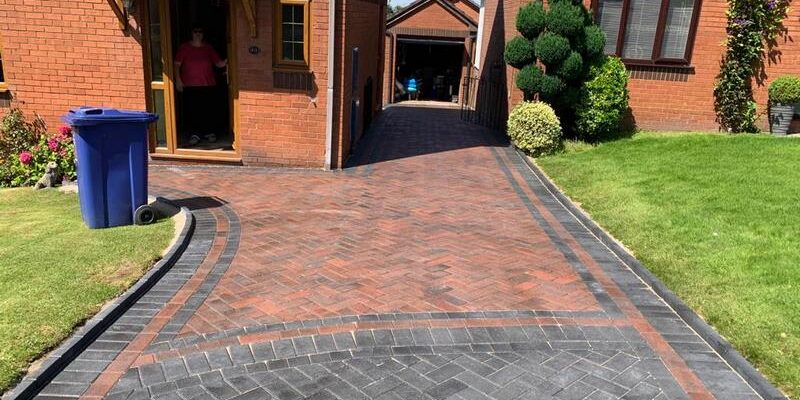 Meadow Drives and Patios recently completed another block paving driveway in Lancashire. As one of the area's leading driveway specialists, we were contacted by the customer to transform their outside space.
Using a digger, our experienced team of hard landscaping experts dug out their old driveway and replaced it with a brand new block paving driveway. This also included the pathway which ran alongside the side of their detached property.
Once the substantial area was completely cleared, our client chose a combination of slate grey coloured and red bricks which were laid on top of the newly installed hardcore base.
Based on the client's specifications, the slate grey bricks created an outline around the edge of the area, as well as curved space at the entrance to the drive. Furthermore, the red coloured bricks filled the central area and led all the way up to the specially built garage at the very far end of the driveway.
Upon completion, our customer was completely overjoyed with the end result. So much so that they recommended us to their friends and family in the Lancashire area.