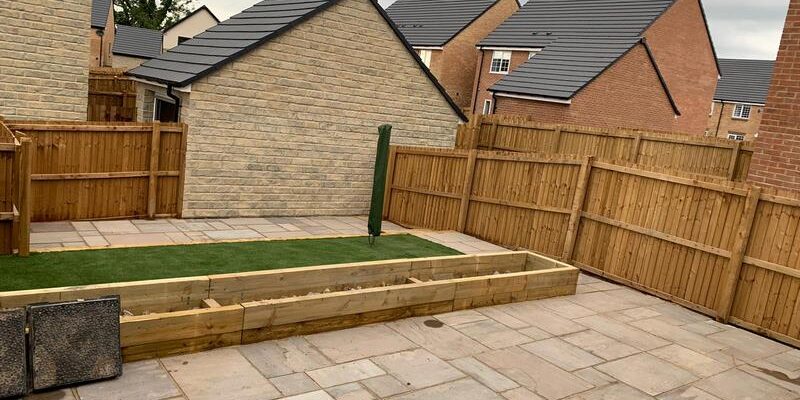 Patio Garden Sandstone Bury
In Bury, Lancashire a customer got in touch with the Meadow Drives and Patio team to transform their back garden space into something truly remarkable. After digging up the existing area and clearing the rubble away, our team worked closely with the customer to bring their vision to life. We created a tiered space so that the garden had different levels, each with its own unique look.
The largest area was transformed with beautiful sandstone paving slabs which looked incredible once installed. The customer chose this material due to its durability, strength and appearance and because it complemented their property style very well. We also installed smaller artificial grass areas to add some colour to the space, and created some timber planters, ready for plants and flowers to grow, turning the house into a home.
Finally, we also created stunning pathways around the garden so the customer could enjoy their new space, wherever they are and for access purposes. The end result was nothing short of fantastic- the team were very proud of their combined efforts and the customer was thrilled with their new garden area. They are looking forward to enjoying it this Summer and beyond!