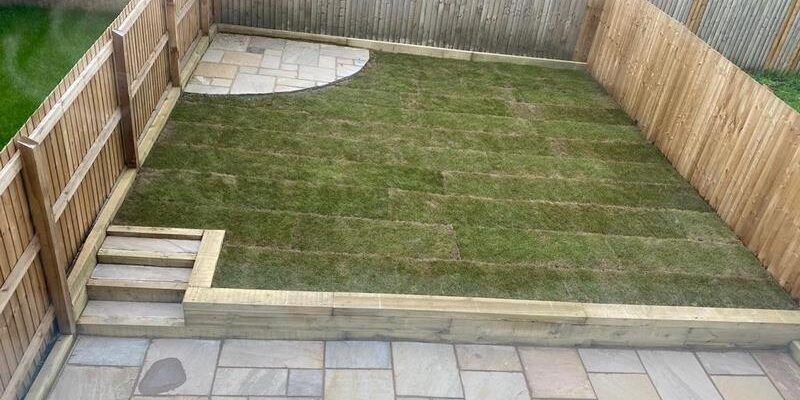 Sandstone Patio in Burnley, Lancashire
A customer in Burnley, Lancashire recently got in touch with the team here at Meadow Drives. They were interested in getting their back garden transformed into a more landscaped area to enjoy all year around.
The existing garden consisted of a large grassed area but we brought in our digger and took half of the grass and dirt away to give the garden two areas of different height. We built a wooden edged area which created a step up between the two levels and a gorgeous sandstone corner patio in the top section of the garden.
We then began to work on the lower section of the back garden by clearing all debris away after the excavation. After levelling the area out, we added a sub layer and sand before adding the gorgeous sandstone pavers, chosen by the client. Sandstone is a fantastic choice for patios as it is strong, durable and complements any property type. The customer was delighted with the end result and couldn't wait to show the garden transformation off to their friends and family!