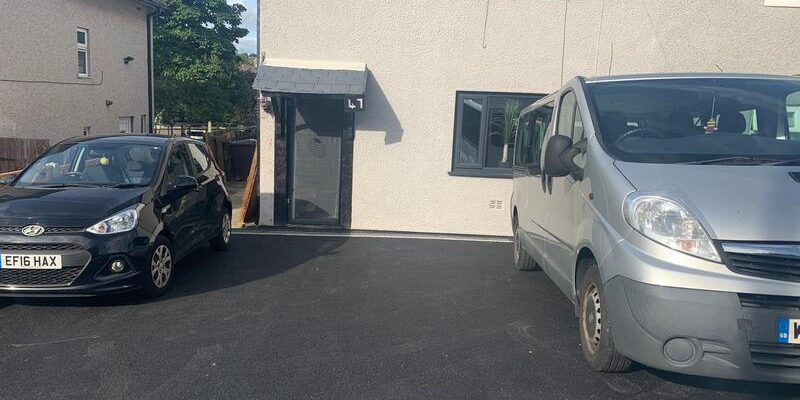 Meadow Drives and Patios has been providing quality solutions to our customers for more than 20 years and this very same level of expertise continues into the present day. One of our most popular services involves creating functional and stunning tarmac driveways. Let's take a closer look at how a Blackburn homeowner benefitted from this experience.
Size Does Not Matter
Some Blackburn properties are quite small and there is only a limited amount of space to work with. However, we still believe that quality solutions should always be offered. We consulted with the client to better appreciate what was desired. After this meeting, it was determined that tarmac was the best solution due to several reasons including:
This is a very cost-effective material
It can be used within smaller areas
Tarmac is easy to install
This low-maintenance option can last for years without needing to be replaced
It is therefore clear to appreciate why tarmac is one of our most popular options when designing a driveway.
We first began by removing any existing debris and levelling the area with the help of a mechanical excavator. Aggregate was then placed atop the subsoil; providing a firm foundation for the subsequent asphalt. Our team also created a bespoke border around the periphery of the driveway with the help of a diamond block paving pattern. This provided a unique visual touch while further accentuating the appearance of the driveway. Finally, the asphalt was applied immediately above the stone aggregate.
Privacy and Style
Smaller properties are sometimes associated with a lack of privacy. The customer wished to address this issue by installing a series of new wooden fencing panels around the border of the driveway. These panels helped to enhance the appearance of the driveway and indeed, the entire property in question.
Friendly, Reliable and Professional Solutions
This tarmac driveway transformed the entire personality of the property and needless to say, the client was very happy with the final results. Please take a closer look at the steps involved and we will be pleased to answer any other questions that you may have. Let's also remember that we can employ other driveway materials such as imprinted concrete, block paving and gravel. This all depends upon the desires of the customer. To speak with a professional, take a moment to contact Meadow Drives and Patios.