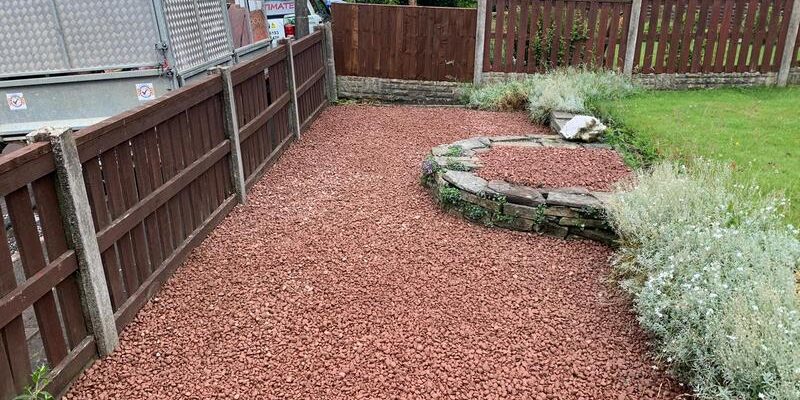 One of the many reasons why Meadow Drives and Patios has been able to satisfy the needs of customers from all walks of life involves our versatile approach. We fully appreciate the fact that some homeowners may be forced to deal with somewhat limited budgets. However, we also feel that they still deserve to be provided with targeted and bank-friendly solutions.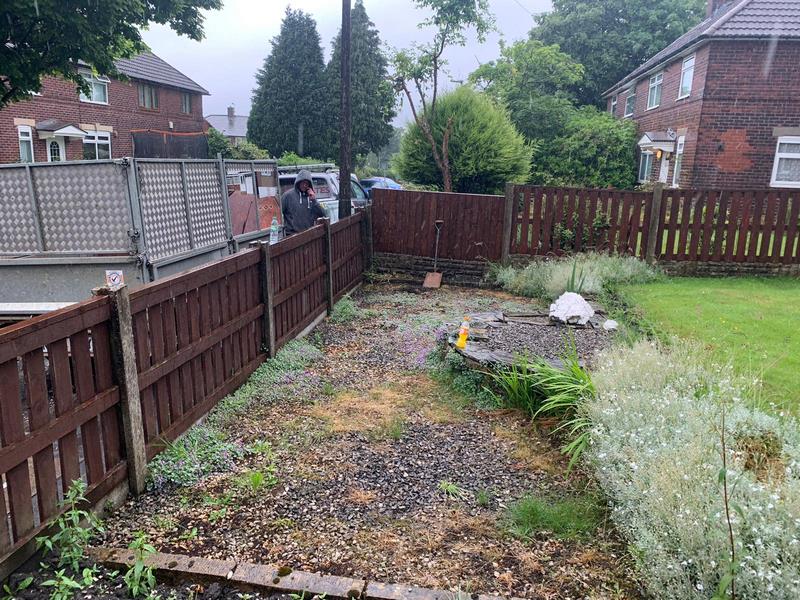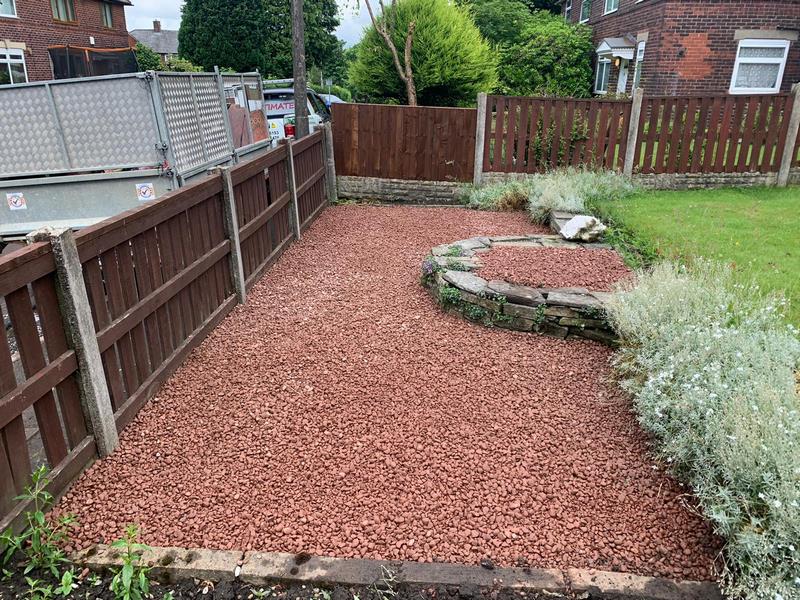 Our team employs numerous different materials when tackling garden projects. Some examples include:
Artificial grass
Brickwork
Paving
Decking
Fencing
Imprinted concrete
Interestingly enough, one lesser-known option which is able to offer truly stunning results is gravel. A recent Burnley project centred around this type of aggregate and as you will see, the results were impressive to behold. Let's first take a look at how our team approached this task before examining some undeniable benefits when choosing gravel for a patio, driveway or walkway.
A Much-Needed Facelift
One noticeable feature of this project involved its size. As opposed to some tasks which require us to transform an entire garden, we were dealing with only a small percentage of the total space. The main issue was that the section in question was unkempt and had not been maintained for some time; weeds and debris were present. So, we essentially approached this task with the notion of a gardening "facelift" in mind.
The first step involved removing any materials that had accumulated over time. This was essential, as the subsequent layer of gravel would not sit properly upon the surface. A certain amount of subsurface grading was also needed. As this area of the garden was in a slight depression, we had to take into account for drainage issues and pooling water. After these primary steps were completed, we then laid down the layer of gravel.
Complimenting Nearby Elements
Any gardening and landscaping specialist will rightfully note that aesthetics are important. In other words, all changes should be able to compliment existing elements. In this case, the colour of a nearby fence was taken into account. We chose to use a gravel aggregate that contained rich tones of burgundy. These stones were deposited throughout the main portion of the garden and within a small semi-circular section that was slightly raised. Although we did remove the majority of weeds that were present, we allowed a handful of plants to remain around the periphery.
Providing Flexible Solutions
Gravel is beneficial for several reasons. However, one of the most important involves its decidedly flexible nature. Portions can easily be scooped aside if a homeowner wishes to add additional features (such as plants or statues) in the future. The same cannot be said for alternatives such as brickwork and block paving.
The Benefits of Gravel
On a final note, it is a good idea to mention some of the main advantages associated with gravel landscaping. First and foremost, this is one of the most cost-effective options if you happen to be on a strict budget. Another point to mention is that gravel is available in numerous colours.
Some of these include:
Tan
Mocha
Yellow-brown
Red
Bluish-brown
Grey-brown
So, it has never been easier to compliment the exterior of a home or commercial property. Finally, gravel is an excellent choice in terms of drainage. As water will naturally percolate through these stones, incidences of erosion are dramatically reduced. This is the very same reason why gravel and aggregate are often placed around the footprint of a home.
Cost-Effective Solutions at Your Disposal
Not only is gravel easy to install, but it is arguably one of the most durable surfaces that can be chosen. This is why we were quite pleased with the outcome of our recent project in Burnley.
Has your garden seen better days? Might you be in the mood for a change? Whether you are interested in aesthetics or functionality, the professionals at Meadow Drives and Patios always here to help. Please free free to follow us on Instagram, to fill out our online contact form or to give us a call. We offer numerous solutions and all of our work is guaranteed for a minimum of 60 months (five years). Thanks to more than 20 years of experience, we can address even the most challenging of tasks.