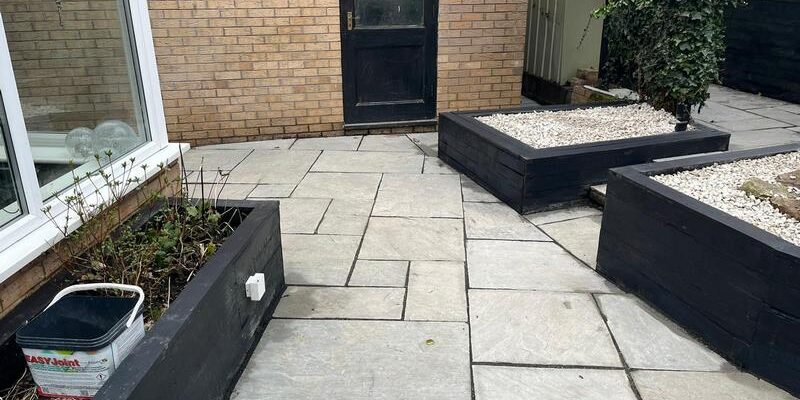 Drab to Demure: Accrington Garden Transformation
If a home is a modern-day castle, it only stands to reason that any garden should represent a welcome courtyard for family and any guests who may happen to arrive. The professionals at Meadow Drives have been providing bespoke solutions to a growing number of clients and all of our projects are backed up by rock-solid guarantees of five years (or more).
Having said this, there are certain tasks which require a bit of TLC that is simply impossible to achieve when dealing with generic firms. One recent undertaking clearly illustrates the pains that we take in order to ensure that nothing is left to the imagination. Let's examine what steps were needed to transform an existing garden into what can only be called a veritable work of art.
Consulting with the Client
We firmly believe that any garden should be capable of reflecting the personality of the property owners. As no two undertakings are ever alike, we began by scheduling a hassle-free and transparent consultation. This discourse enabled us to appreciate the needs of the customer and perhaps more importantly, to develop a targeted strategy. Landscaping is both an art form and a science. We address both sides of the equation with an equal amount of attention and diligence.
Choosing the Right Materials
The existing garden comprised a number of different materials (such as older paving stones and concrete retaining walls. Some of these would be entirely removed while others were simply renovated to save both time and money.
One noticeable change involved the use of sandstone paving slabs in order to provide a breath of fresh air in regard to the garden surface. There are a number of reasons why sandstone is a popular landscaping material. Not only is this material easy to cut and shape, but a kaleidoscope of tones and grains are available. This sense of variety will provide a unique aesthetic edge to any garden. Of course, sandstone can also be used when dealing with other areas of a home such as driveways and patios.
A Ground-Up Strategy
This Accrington garden was slightly distinctive due to the fact that a number of terraced sections were present. It was therefore important to accentuate each section while still maintaining a sense of consistency. This is also one of the reasons why we chose to keep existing elements in place.
For example, a sturdy pergola had already served to punctuate the personality of this area. As opposed to replacing the structure, our team provided it with a new coat of paint in order to ensure that it was able to resist the elements. This very same paint was employed in various other locations (such as nearby fencing) so that a balanced ambience could be achieved. The addition of fresh gravel likewise helped to ensure that pooling water would not present an issue in the future. Gravel is also a cost-effective landscaping option which countless customers have chosen in the past.
All About Functional Allure
Although this garden was not the largest in terms of its overall footprint, the best things are often associated with somewhat smaller packages. The team at Meadow Drives and Patios was quite happy with the outcome and as always, we are pleased to have been able to address the personal desires of the client.
Do you like what you see? Might it be time to upgrade your garden? Do you have any questions about what this project entailed? If so, take a moment to contact a customer service representative. We will be pleased to offer additional advice or to schedule a no-obligation consultation.