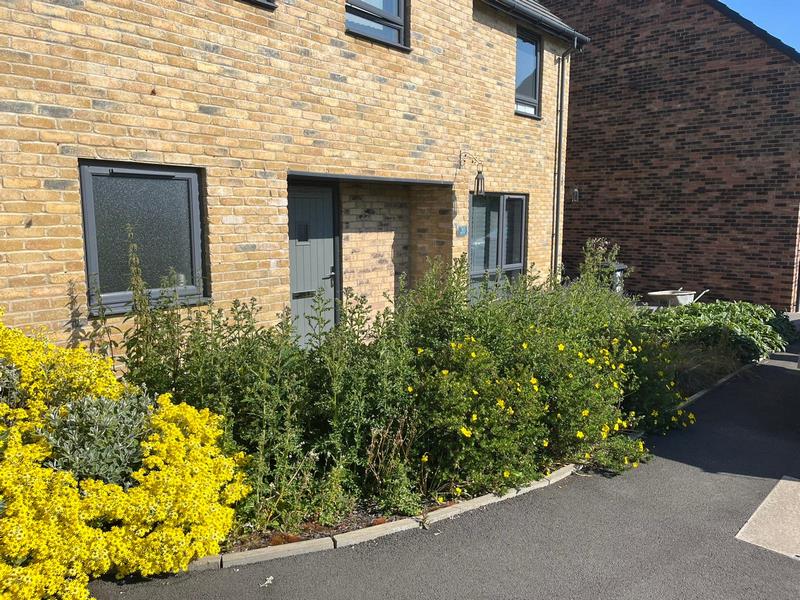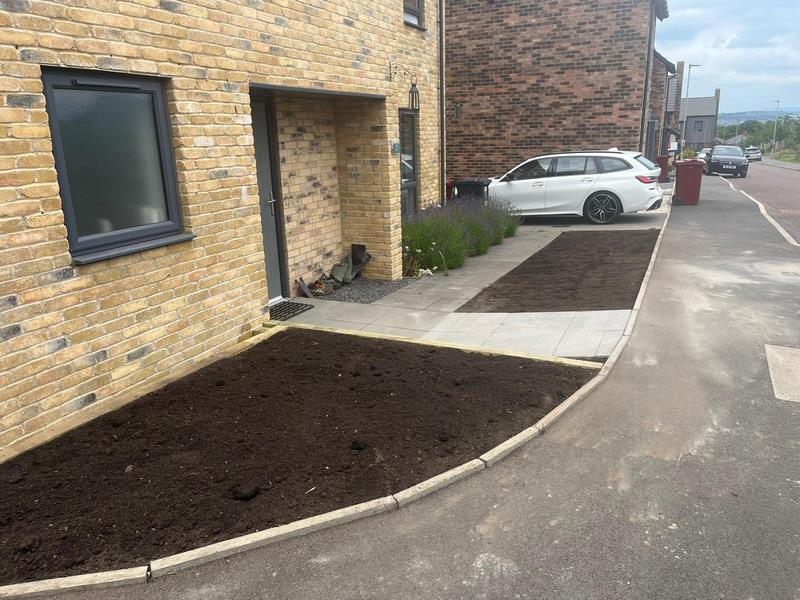 Landscaping Project in Bury
Meadow Drives and Patios has been providing quality paving solutions for many years and as a result, customers often turn to us when nothing but the best will suffice. Having said this, we also specialise in a host of additional services. Our highly trained landscaping team can tackle even the most challenging of tasks while providing options at competitive prices. Let's take a quick look at a recent undertaking in Bury to appreciate what you can expect.
Keeping Nature in Check
There are many instances when our quality landscaping solutions are intended to the enhance the natural appeal associated with a specific property. Still, let's remember that landscaping projects can also involve grooming the land itself. We were contacted by our Bury customer in relation to a series of weeds around the exterior of their home that had become overgrown.
We therefore scheduled a sit-down consultation in order to better appreciate what was desired as well as how the task would be undertaken. It was decided that all of the weeds needed to be removed in order to expose the underlying soil. Once the "game plan" was in place, our team could perform the necessary manual labour.
An Attention to Detail
It is a common misconception involves nothing more than physically removing plants and trimming bushes. While these are indeed one portion of the process, many projects require a bit of finesse in order to ensure a satisfying outcome. In this case, we needed to remove all of the existing weeds while simultaneously examining the subsoil. This is due to the fact that invasive plant species often deprive the soil of vital nutrients; preventing desirable plants from taking hold.
We therefore decided to replace the existing surface with organically rich soil. This will enable the property owner to plant other species in place; further transforming the appearance of their home.
Clean and Refined
In truth, this project was rather small when compared to some of our other undertakings (these can also be seen by browsing through our website). It should still be mentioned that size matter little in terms of efficiency and overall aesthetics. We essentially provided this Bury client with a "clean slate" that will enable them to take further landscaping steps in the future.
This is only one example of what can be accomplished when working with the team at Meadow Drives and Patios. Of course, you can also procure additional services including:
Block paving
The installation and/or maintenance of driveways and patios
Decking
Fencing
Disabled access solutions
Please take a moment to speak with us. We will be happy to make an appointment in the near future.