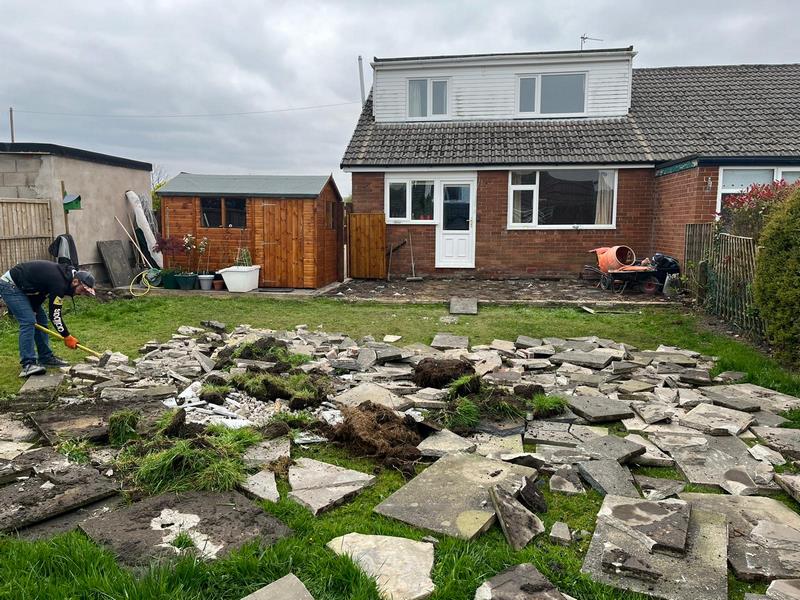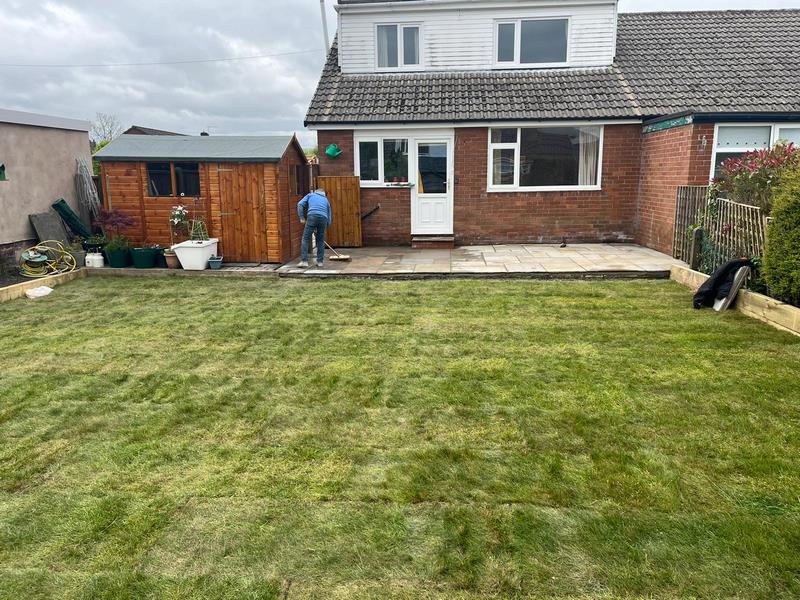 Some homeowners are lucky enough to possess relatively large swaths of property. While this provides superior levels of privacy and comfort throughout the year, these spaces can also be somewhat challenging to maintain. This was the primary reason why the team at Meadow Drives and Patios was contacted.
The existing patio had suffered from long-term exposure to the elements and the owner wished to learn more about the available options. During the initial consultation, it was also determined that the addition of natural turf would further reinforce the appearance of a new patio surface. Once all of these factors were discussed at length, out team dove into the task at hand.
Removing Existing Debris
The majority of patio replacements will dictate that the existing surfaces are removed before new materials are put into place. This is crucial in terms of guaranteeing a flat and strong foundation while preventing drainage issues in the future. Of course, a certain amount of physical labour was involved during this stage.
The next step focused on the installation of bespoke paving slabs. We used a variety of sizes and tones; providing the patio with a sense of depth while ensuring that the design itself was entirely unique. We chose paving slabs for several additional reasons including:
They require very little maintenance.
Their colours are highly resistant to fading over time.
These slabs are extremely durable.
They provide a luxurious appearance at an affordable price.
A Touch of Green
However, let's also recall that the installation of new turf throughout the back garden represented a significant portion of this project. Our landscaping specialists therefore took the time to prepare the subsoil before laying the individual portions of turf in place. Natural turf is a great option in terms of its superior drainage aspects as well as the fact that it will lower the carbon footprint of the home itself. Furthermore, the organic nature of grass is an excellent way to balance the bold personality of paving slabs.
While this was a rather large project, bear in mind that our team is capable of tacking tasks of all sizes and requirements. If you wish your home to be transformed in a similar manner, fill out our contact form. A representative from Meadow Drives and Patios will be very happy to set up a time when we can speak in greater detail.