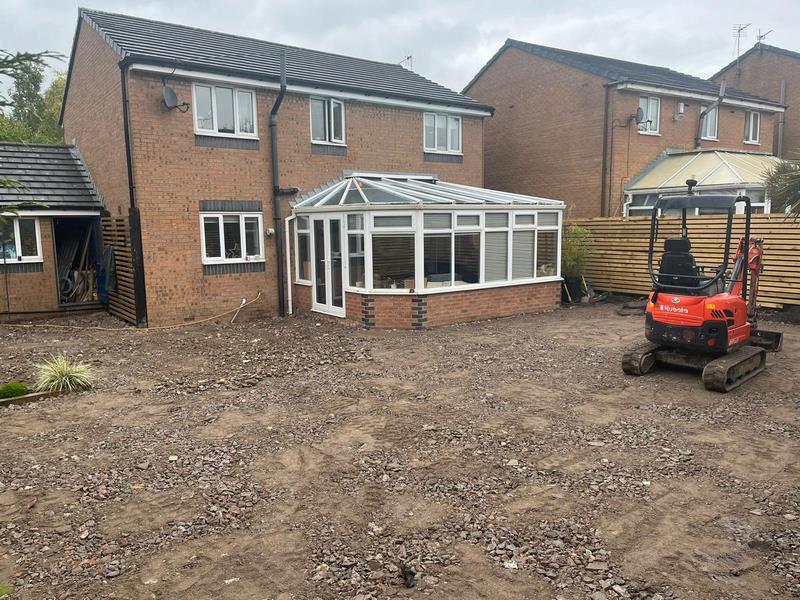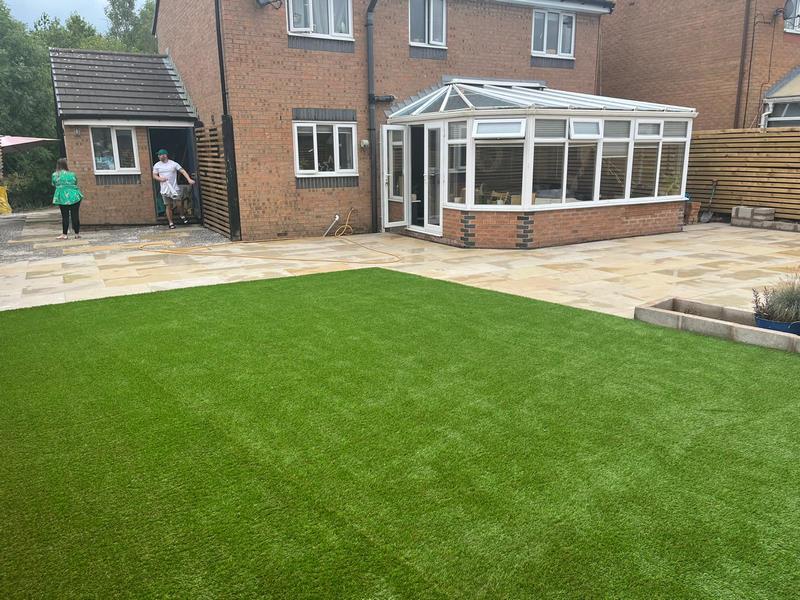 Patio and Artificial Grass Project in Burnley
There are many ways in which a garden can be transformed. Some of these (such as the addition of a stone walkway or replacing outdated fencing) represent nothing more than one-off tasks. Others require more commitment in order to ensure a positive outcome. The good news is that the experts at Meadow Drives and Patios are always up to the task. Let's back up this statement by examining a recent project that was completed in Burnley.
A Complete Makeover
During the initial in-depth consultation, it became imme diately apparent that this project would require a significant amount of work. The existing asphalt and brick surfaces had become degraded over time and they needed to be replaced entirely. It was also decided that artificial turf would be included alongside a patio engineered from sturdy block paving slabs. Once we agreed upon the finer details, our team dove got to work.
The Benefits of Artificial Grass
There are several reasons why artificial grass is ideally suited for certain properties. Not only is this surface extremely easy to maintain, but it is often preferred in areas known for poor soil quality. The tone of this grass will not fade over time and a number of unique colours can be chosen. Also, drainage is no longer a concern thanks to the porous nature of this material. Its uniform appearance likewise adds a nice touch to other elements found within a garden. Needless to say, the customer opted for such a surface.
The Beauty of Paving Slabs
Meadow Drives and Patio specialises in providing clients with unique surfacing solutions in regard to garden patios. Stone slabs are extremely popular solutions for several reasons. Their natural appearance adds an organic flavour to the environment and these stones are extremely durable. We opted for lighter colours in order to provide an open-air quality to the nearby area. This tone also proved advantageous due to the fact that it complimented the white trim of a nearby conservatory. When paired with the clean nature of artificial turf, the garden was transformed from drab into demure.
Satisfaction is Our Priority
The images associated with this project clearly illustrate why Meadow Drives and Patios continues to enjoy such popularity throughout Burnley and the surrounding areas. Have you been considering artificial grass for your front or back garden? Are you curious to discover if stone slabs are the ideal solution for your patio? If so, why not complete our online contact form? We can then speak at greater length about your options.