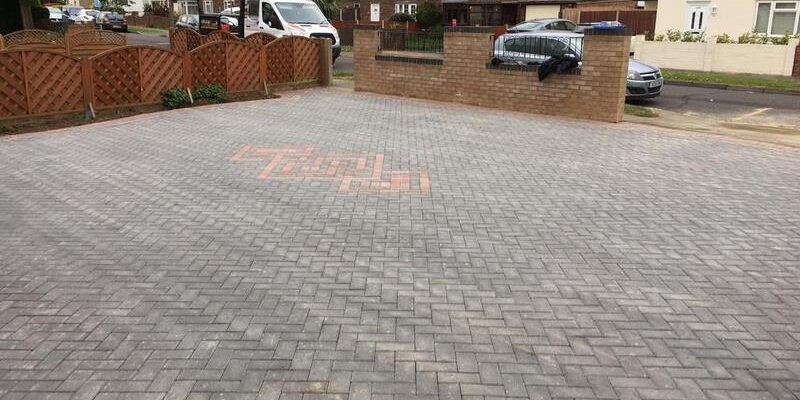 Large Block Paved Driveway
Next, our landscapers recently completed a large block paving driveway in Lancashire. After speaking with our team to choose their preferred block paving to suit their individual needs, our dedicated team set to work. However, before our team was able to begin installing the new block paved driveway, there was a large area of grass and a pathway to clear away.
As you can imagine, this part of the process involved a lot of excavation. As with all of our driveway projects, once we had cleared the area, we removed all waste so it was ready for the new surface to be installed.
The first process after clearing the area was to spread, level and compact down a thick layer of sub-base material. Next, we added in bricks and kerbs which were laid onto a concrete bed for stability. Afterwards, we spread and levelled out a course of sand, before screeding to the correct level. Finally, we laid the block paving bricks in the customer's chosen formation.
As you can see from the photographs, this extensive project has completely transformed the customer's outside space. Not only has the new surface provided a large area for parking, it has also improved the overall look of the property itself. There is now plenty of space for multiple cars to park safely off the road which will reduce the customer's car insurance premiums as well as the vehicles are less likely to be damaged or tampered with.