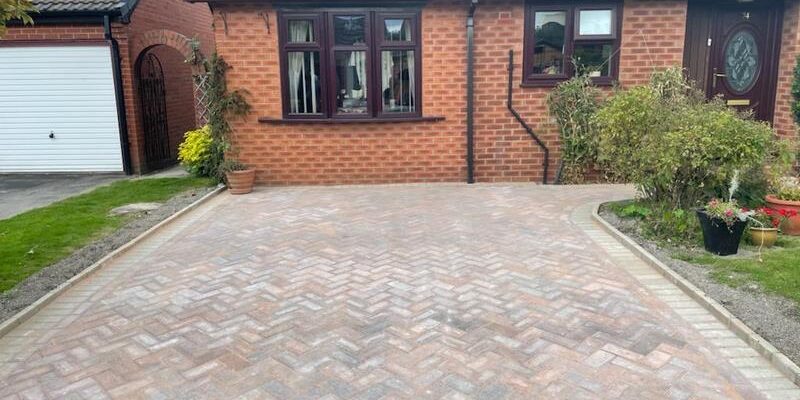 Why not take full advantage of the space within a garden? This was the very same mentality which the team at Meadow Drives and Patios adopted when tackling a recent project. The customer was lucky enough to own a rather spacious garden and yet, the overall appearance left much to be desired. We therefore conducted an in-depth consultation in order to better appreciate what the homeowner desired. It was soon determined that the best way forward was to accentuate the natural appearance of the garden while adding some other elements to bring out its finer attributes. Let's take a look at how this was accomplished.
Preparing the Garden and Creating the Pathway
Similar to other projects, one of the most important steps is to ensure that the surface is levelled properly and that any existing debris has been removed. Once the preparation was completed, we began by creating a large stone patio that directly connected to the back steps of the house. We then added a pathway made of similar materials that provided access to the back portion of the garden. Using slabs of different sizes and colours helped to imbue the environment with a distinctive touch. Finally, our landscaping team laid down sod over the remaining soil; seamlessly tying the entire area together.
Creating the Front Driveway
The customer also wanted to utilise our services to create a new driveway. In order to offer a touch of luxury as well as to compliment the brickwork of the house, we employed block paving stones. These bricks were laid down in a herringbone fashion (a common method) and they were bordered with additional stones to highlight the edges of the driveway. We then included a walkway within the design to provide unfettered access to the entrance of the house.
One of Many Options
This is only one example of what the professionals at Meadow Drives and Patios can accomplish in no time at all. So, feel free to take a closer look at our other successful projects and to read what customers have had to say. If you wish to schedule a no-obligation consultation, please contact one of our specialists at your convenience.