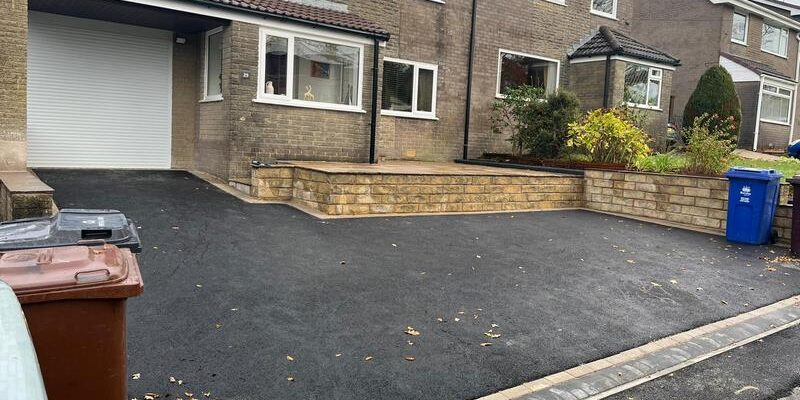 Some projects are naturally more challenging than others. Uneven surfaces, a significant amount of preparation and debris removal may all come into play. It just so happens that each of these concerns was associated with a recent Blackburn installation carried out by our team.
In this case, a customer required us to renew his driveway with a new tarmac frontage. The only issue was that preparing for the project itself represented a significant amount of labour. Let's take a look at how the professionals at Meadow Drives and Patios provided targeted solutions.
Creating Beauty from Scratch
While one team was working within the rear portion of the property, another was addressing the front tarmac driveway. Tarmac was chosen due to its cost-effective nature, its longevity and a rather rapid and simple installation process. The uniform nature of this surface also served to compliment the front of the house; offering a modern and yet stylish appeal. Block paving slabs were used to renovate the front porch and once again, white stone blocks serve to punctuate the entire driveway while supplying a further touch of luxury.
Another Satisfied Customer
This Blackburn project was indeed a large task and yet, it was completed with a second-to-none attention to detail. Would you like to breathe new life into your garden or does your driveway need to be replaced? If so, feel free to contact us and to schedule an appointment.